Key Points
01

Using unique custom‐made software to achieve excellent sound quality via Ethernet (LAN) connection.

02

Creating unprecedented sound quality Master Clock generators especially for Hi‐End Audio application.

03

Sforzato places importance on transmitting all music information in native formats without any processing or conversions of source data.

04

Sforzato is the world's first player to support DIRETTA — a completely new network protocol, designed for Hi‐End Audio.

05

All Sforzato products are designed and manufactured according to the Top High‐End Audio concept.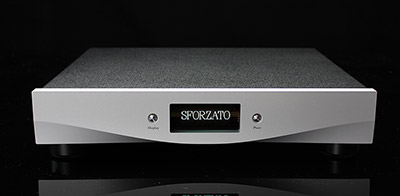 Comfortable listening to music and convenience of a network audio player is the true essence of network audio.
Sforzato
Next Generation Audio for High Resolution
A network audio player is truly the next generation of audio, with high sound quality, high reliability, and easy operation. The Sforzato network players play not only high‐resolution PCM and native DSD but also all high‐quality formats with outstanding sound quality. All you have to do is to pick up your tablet or smartphone and enjoy your music.
The term "Sforzato" is taken from music and is designated in musical notation as "sfz". It is not just an accent on some note. It means "stronger than the other notes" — used to mark notes which are to be played with one's entire heart and soul.
The SFORZATO company was founded in Japan in September 2009 by the talented engineer and music lover Kyoichi Omata with the aim of creating network audio devices for music reproduction, which open soul and heart of music. At that time there was only one device in the market of Hi‐End Network Audio Players — Linn DS. The Sforzato DST‐01 Transport was the second device in the world of this kind, which could actually play the native DSD format.
To date, Sforzato company has created a range of unique Network Audio Players and Master Clock Generators of the highest degree of sophistication that will reveal the richness of the soul of music to you.
Manufactured by SFORZATO
Circuits design, development of boards, and chassis design are all personally designed by Omata‐san. DLNA/OpenHome library is a product of Alpha Systems Co., Ltd., but the hardware control and sound quality part are his own.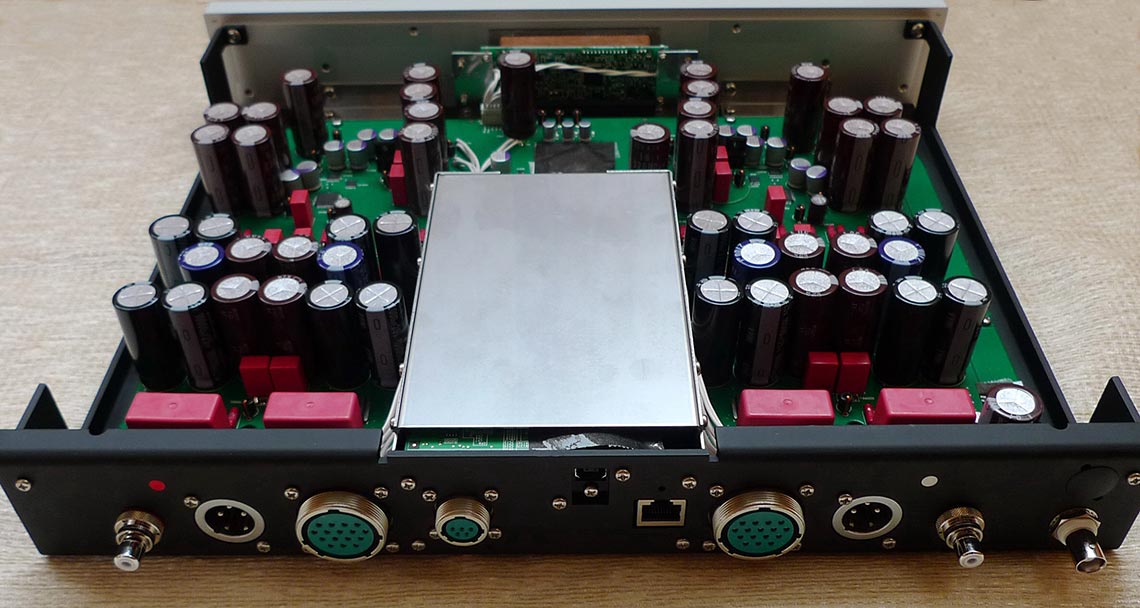 Production of front panels, chassis, and production of PCB are outsourced to the selected domestic manufacturers. SMD components are carefully selected for quality and are outsourced to third‐party manufacturers, specifying the types of solders for mount the various components on PCB. Further, Sforzato manually mounts such components as resistors, capacitors, and connectors in Hino City, Tokyo.
The final assembly of the chassis, connection, and adjustment PCB is carried out here as well. All products sold by Sforzato are what the developer himself created and fine‐tuned.